PRP facial rejuvenation uses platelets from your own blood to help heal and renew your skin. To start this process, a medical professional will draw a small vial of blood from you, and it will be placed in a centrifuge that separates the platelet rich plasma (PRP) from the blood.
If you are looking for a natural way to improve your facial skin and reverse aging, PRP injections to the face should be considered. The entire procedure takes about 45 minutes to one hour.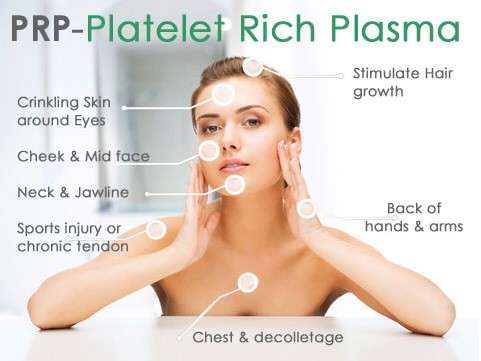 Benefits of PRP for Facial Rejuvenation
PRP, or platelet rich plasma therapy for facial rejuvenation is a simple and natural way to restore the face to a more youthful look. PRP therapy is one of the most natural & long-lasting anti-aging procedures available. The treatment repurposes blood cells already found naturally in the body to stimulate tissue growth in areas that are sagging. Platelet rich plasma cells can also be used for hair restoration purposes.
Tightens loose skin & eliminates fine lines & wrinkles
Increased collagen & tissue cell production
Cosmetic injectable using natural elements
Treats delicate & hard to reach areas of the face including the undereye areas that are too high risk for synthetic dermal fillers
What to Expect
The first step prior to undergoing PRP therapy or any medical aesthetic procedure is to schedule a free consultation. During this appointment, our cosmetic nurse injector will work with you to determine what your desired result is, how to best achieve this, & fully address any questions or concerns you have.
PRP therapy is a three-step process that is completed in one appointment. The first step is to draw blood from the patient's arm and into a centrifuge machine. The centrifuge machine then separates the fluids in the blood according to their density – platelet poor plasma, platelet rich plasma, and red blood cells. The platelet rich plasma is then injected into the desired areas of the face.
Anesthesia is not required with PRP injections; however, patients often elect to use a topical numbing cream. PRP therapy has no downtime or recovery time!
Patients may elect to schedule more than one PRP session. It can take 3-4 weeks post-procedure to see results, however, depending on the number of treatments received, results can last for up to a year or longer.